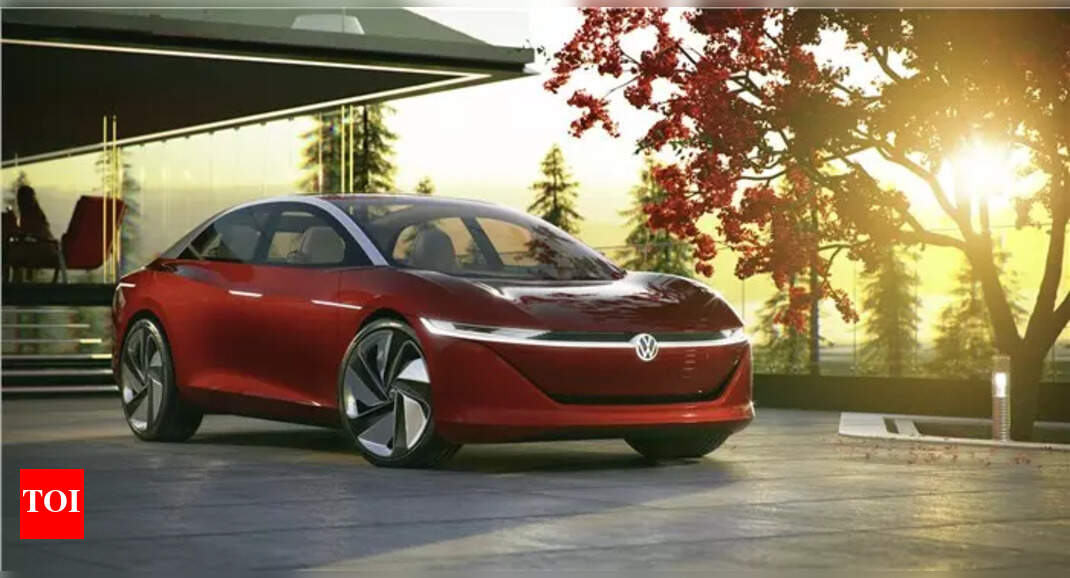 The Volkswagen ID Vizzion "Passat Electric" will be unveiled at the Beijing Motor Show
Volkswagen has confirmed that its production version ID Vizzion will be unveiled at the 2022 Beijing Motor Show next month. Unveiled earlier in concept form at the 2018 Geneva Motor Show, the four-door ID Vizzion is positioned as an electric version of the Passat.
Ralf Brandstatter, CEO of Volkswagen has confirmed that the ID Vizzion will arrive in the international market (China will be a priority) with the name of ID.6 and its first deliveries will start in 2023. During the press conference, Brandstatter also announced that the company's profits increased by up to 451% against the decline in sales of 8%.
The upcoming Volkswagen ID Vizzion is a potential rival to popular electric cars like the Hyundai Ioniq 6, Polestar 2 and Tesla Model 3. In terms of exterior, the ID Vizzion will be similar to the Passat. Inside, it's likely to be roomier with a premium feature set.
Built under the code name Aero-B, the car's official name has yet to be announced. The new model is expected to use the MEB architecture and will be offered with either rear- or four-wheel-drive powertrain options like the ID.4.
The four-door ID sedan will likely come with an 84kWh battery and manage a range of 431 miles per charge, slightly more than the new Mercedes-Benz EQE. Other ID models come with small batteries (58kWh-77kWh) which will not be available with the ID.6.
The 84kWh battery takes approximately 30 minutes to charge from 0-80%. More technical details for the production version are yet to be confirmed.