The stars of the upcoming Tokyo Motor Show 2019
Posted on Oct 10, 2019 3:18:00 PM
We've compiled a list of the star cars that will be unveiled at this year's Tokyo Motor Show.
Each edition of the biennial Tokyo Motor Show explores a different side of the unique Japanese automotive industry. Some put the emphasis on performance, while others put technology first. What never changes is that the event is dominated by Japanese automakers – you won't hear much from European, American and Asian brands – and the companies that display cars in the Japanese capital are in. a daring quest to show their wild side. This is their chance to shine on their own turf.
The 2019 Tokyo Motor Show, which opens on October 24, will unsurprisingly focus on electrification. Most production cars and concept cars slated for release during the event will include some degree of electrification, whether it's mild hybrid technology or a battery-powered transmission.
Here are the cars we'd expect to see at the Big Sight Convention Center; However, keep in mind that automakers often announce new models days, hours, and even minutes before the show starts.
Honda
Jazz 2020
The next generation Honda Jazz (known as the Fit in Japan and some other markets) will be available exclusively with gasoline-electric hybrid powertrains. Honda previously explained that it had developed a more compact version of the twin-engine i-MMD hybrid technology (fitted in the CR-V) for use in small cars. While additional details are scarce, spy shots show a front end that matches Honda's current design language and familiar proportions.
Lexus
Electric car concept
Lexus LC Cabriolet Concept used for representational purposes only
The Lexus concept car to be presented in Tokyo will bring it into the electric car segment for the first time. It is a small city-friendly model with a high roof that frees up a generous amount of interior space. Screens placed on either side of the steering wheel display the infotainment system and the model relies on innovative integrated electric motors for power. While it will be touted as a mere design study, Lexus has strongly hinted that at least parts of it will reach production in the years to come. "We believe our future might look like this design," Lexus vice president Koji Sato told our sister publication, Autocar UK.
Mazda
2020 standard EV
Mazda's Wankel rotary engine will make a long-awaited return to Tokyo, but don't look for a sequel to the RX-8 at the show. He will perform range extension tasks in the company's first mass-produced electric car. We haven't seen it yet, as the test mules are all disguised as CX-30, but we do know that it will arrive as a stand-alone model rather than a battery-powered variant of an existing nameplate. . It will be an SUV with a 35.5 kWh lithium-ion battery that sets in motion a 142 hp engine.
Mitsubishi
MI-Tech Concept
Mitsubishi's concept to Tokyo will primarily serve as a preview of its upcoming plug-in hybrid transmission, which replaces the traditional combustion engine with a gas turbine generator. The company said it was making the powertrain smaller and lighter than what is currently found in the Outlander, in order to electrify more compact models like the Eclipse Cross. A selection of preview images shows the technology will be showcased in a futuristic-looking SUV with externally mounted speakers and carbon fiber inserts.
Nissan
IMk concept
As with most Japanese kei cars, Nissan's new IMk concept is large, square and geared towards urban mobility; but breaking with convention, it sits atop an all-new EV platform and lays out the company's plans for the future of small cars. The concept builds on Nissan's intelligent mobility program with a lounge-style interior and the absence of physical controls. The first suggestions are that it could be sold all over the world.
Subaru
2020 Levorg
Subaru's next-generation Levorg station wagon will arrive with a more streamlined design and a range of electronic driving aids. As the company's teaser video noted, we are "in an era where autonomous driving technology is spreading widely," so it's reasonable to assume that the reach of its EyeSight suite of driver assistance features will be extended. At the other end of the spectrum, Subaru will send the 20-year-old EJ20 flat-four engine with a commemorative WRX STI limited to 555 copies.
Suzuki
Waku
Suzuki's big themes for Tokyo are mobility and personality, embodied by its retro-styled show star – the Waku. An ultra-compact plug-in hybrid model, the Waku features a number of design cues that can be swapped out to suit personal preference, and is aimed at families to "share in the fun and excitement".
Hanare
The Hanare – takes its name from the Japanese word for "a small dwelling attached to a house" – is Suzuki's version of the autonomous shuttle. As with the Waku, it combines futuristic technology with 1960s style design cues and is said to be fully customizable, depending on the intended use.
Toyota
2020 GT86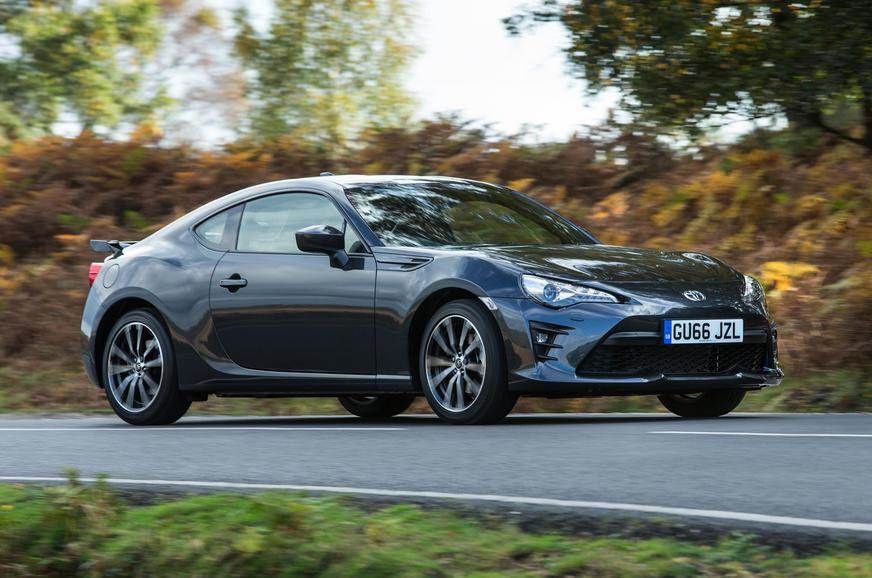 The coupe segment isn't a happy, lucrative part of the industry, but Toyota has managed to put together a business case for a second-generation GT86. Unverified reports claim the model will debut as a near-production concept at the Tokyo Motor Show and we wouldn't be surprised to see Subaru's upcoming BRZ bask under the bright lights as well. Both will be available in international markets by the end of 2020.
The two coupes won't look exactly alike this time around. They will each have a different personality, but will remain the same under the tin. Power is said to come from a naturally aspirated variant of the turbocharged 2.4-liter flat-four engine used in the Ascent XL-size SUV made and sold in America.
Copyright (c) Autocar France. All rights reserved.