The Citroën AMI One concept unveiled at the Geneva Motor Show
Citroën unveiled its tiny AMI One concept car at the Geneva Motor Show – and it's not a car at all.
The AMI One is classified as a heavy quadricycle, which places it in the same category as the Renault Twizy. This means that in theory it could be driven by teenagers as young as 16 or 14 in the brand's native France.
More usefully, Citroën says, it could be exempt from future car bans in the city center – allowing drivers to retain their mobility. The brand claims to try to revolutionize the world of transport for city dwellers as the 2CV did for rural French people in 1948.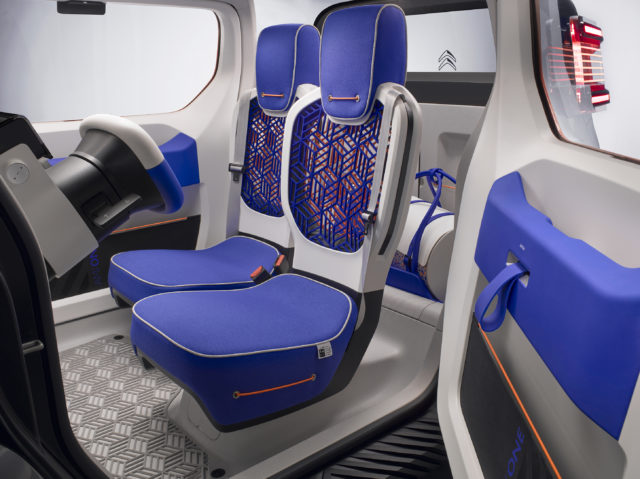 It's fully electric, with a top speed of 28mph and a range of just 50 miles. But it's no more limited than the myriad VSPs – car without a license – that already populate much of rural France, popular with young drivers and those who can't drive larger vehicles.
It's named after the French word for 'friend', but also recalls the iconic Ami 6 and Ami 8 from Citroën's past. Despite the modern styling, the Ami is dripping with heritage – with drop-down windows, just like the 2CV, and a "pod" on the steering wheel that pays homage to the "satellite" control pods found on the Visa.
This pod is the only physical control inside the Ami One, with most of the interface being done through a smartphone app. Users must place their phone in a holder behind the steering wheel, where a Perspex display magnifies what's on its screen to provide driving and infotainment information.
"Our mission was to avoid duplication of technology," said Citroën chief interior designer Jean-Arthur Madelaine. "Instead of having multiple screens for speed and infotainment, it all comes from your phone."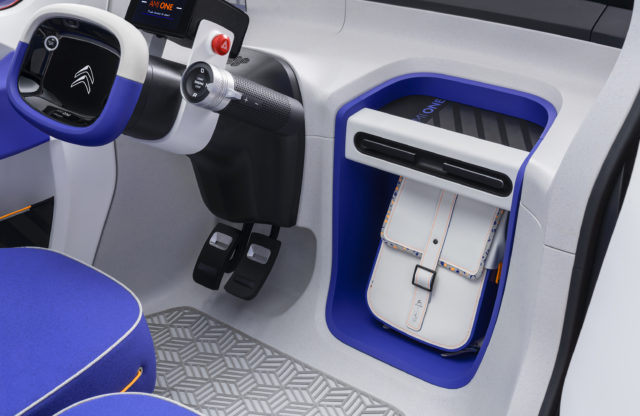 Citroën expects users to rent the Ami rather than buy it – the brand suggests 'ownership' periods ranging from five minutes to five years, depending on their needs. With access via a smartphone app rather than a traditional key, it's possible fleets of these could sit in town centers ready for hire.
It is possible that the Ami One could be produced, but it will not reach the market until after 2020.