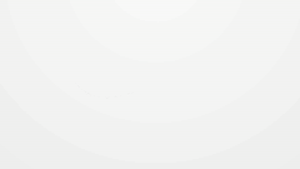 The app stimulates the motor skills of preschoolers
BATON ROUGE, La. — Childhood obesity prevention could soon take a big step forward with an app that teaches kids to do just that, and to jump, run and throw a ball.
"Fundamental motor skills like jumping, running and throwing a ball are essential for physical activity, and physical activity is a crucial part of preventing childhood obesity," said Amanda Staiano, Ph.D., associate professor at the Pennington Biomedical Research Center. "But these motor skills don't emerge naturally. They must be taught, practiced and reinforced.
Almost all preschoolers are physically active at least part of the day. The problem is that preschoolers who don't get a chance to hit or toss a ball or jump and play hopscotch don't develop the basic skills they need to get involved in more organized sports and activities in primary school. As children age, they adopt more sedentary behavior, depriving them of opportunities to build strong hearts and muscles and increasing their risk of obesity and other chronic diseases.
"Unfortunately, 77% of preschoolers are well below average when it comes to basic motor skills," Dr. Staiano said. "Improving these skills usually means waiting until more formal physical education becomes available or attending programs that might have instructors with motor expertise, but this approach delays the onset of structured opportunities or limits the number of children who can get help."
Apps may be the answer.
A 12-week app program boosted children's motor skills by an average of 15.5 percentage points, taking them from below-average to average, according to a new study published in the journal Pediatrics.
The study recruited 72 children, ranging in age from 3 to 5 years old. The preschool children were randomly divided into two groups. In both groups, parents downloaded a study app to their phones. A group of parents received an app offering 3 months of activities, lessons and games to promote children's 'free play' routines. The other group asked parents to download an app offering a 3-month program of structured activities focusing on six motor skills – jumping, throwing, sliding, kicking, jumping and catching – for 12 minutes a day via the app.
Children in the motor skills app group significantly improved their motor skills compared to preschoolers in the free game app.
Moreover, three months after the end of structured activities, children in the motor skill application group still maintained their higher motor skill levels. Meanwhile, the children in the free play group saw their motor skills decline.
The study shows app-based at-home programs can help children improve their motor skills, said Dr Staiano, who co-led the project with Dr Kip Webster, an assistant professor at the Institute of Public Health and preventive of Augusta. University.
"Clinicians and educators should encourage parents to engage in activities that reinforce motor skill development in their children, especially during the preschool years and as they prepare for kindergarten," Dr. Webster said. "The apps provide a great way to reach large numbers of families who might otherwise have limited time or access to participate in these types of early motor programs and allow children to start developing these essential skills early. "
"The overwhelming majority of obese children become obese adults. Breaking this cycle is vitally important to the future of Louisiana and the United States. It's part of Pennington Biomedical's mission," said the director. Executive John Kirwan, Ph.D. "It's hard to overestimate the value of the research that helps us achieve this goal.
This research was supported by award number R21HD095035 to Drs. Staiano and Webster from the Eunice Kennedy Shriver National Institute of Child Health and Human Development of the National Institutes of Health and partially supported by NIH awards P30 DK072476 and U54 GM104940. The content is the sole responsibility of the authors and does not necessarily represent the official views of the National Institutes of Health.
###
About the Pennington Biomedical Research Center
The Pennington Biomedical Research Center is at the forefront of medical discovery in understanding the triggers of obesity, diabetes, cardiovascular disease, cancer and dementia. The Center designed the "Obecity, USA" awareness and advocacy campaign to help solve the obesity epidemic by 2040. The Center conducts basic, clinical, and demographic research and is affiliated with Louisiana State University. Pennington Biomedical's research organization comprises more than 480 employees within a network of 40 clinics and research laboratories, and 13 highly specialized core service facilities. Its scientists and physicians/scientists are supported by research trainees, laboratory technicians, nurses, dietitians and other support staff. Pennington Biomedical is located in state-of-the-art research facilities on a 222-acre campus in Baton Rouge, Louisiana. For more information, see http://www.pbrc.edu.
---
Research method
Randomized clinical/controlled trial
The title of the article
mHealth Intervention for Motor Skills: A Randomized Controlled Trial
Publication date of articles
13-Apr-2022
Disclaimer: AAAS and EurekAlert! are not responsible for the accuracy of press releases posted on EurekAlert! by contributing institutions or for the use of any information through the EurekAlert system.