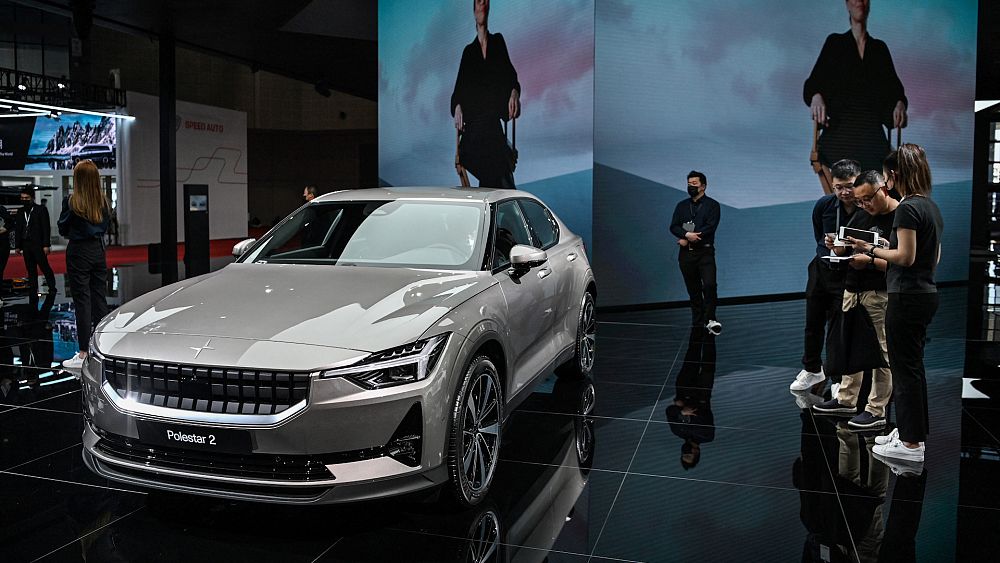 Shanghai Motor Show 2021: Electric cars take center stage at automotive industry flagship event
A thousand companies from around the world attended the 2021 Shanghai Motor Show on Monday, with electric cars and smart driving solutions in the spotlight.
With the theme "Coping with Change", this year's event will run until April 28 and will take place under strict virus control.
It is hoped that the show will propel a return in sales for the auto industry following multibillion dollar losses suffered during the pandemic.
True to the event's focus on electrification, the Ford-owned luxury brand Lincoln unveiled two new models – the Zephyr Reflection concept car and the Lincoln Corsair PHEV.
The Sino-Swedish automobile brand Polestar also presented its all-electric model Polestar 2.
"We have with the Polestar 1 and Polestar 2, two cars that are so emotionally appealing, they are so rewarding, that we think this type of offering will attract a lot, a lot of people towards electrification," said Thomas Ingenlath. , CEO of Polestar, mentioned.
Strong demand for electric cars
Sales of electric vehicles nearly tripled in China in the first three months of 2021 compared to 2020.
According to Tao Gao, who manages the Great China Light Vehicle production forecast at IHS Markit, electrification is the ultimate goal of the auto industry.
"In the short term, we believe that on the one hand, the new energy market will rely on government support. And on the other hand, it will have to be drawn by capital from the market, "he said.
Luo Hao, public relations director of Chinese automaker BYD Auto, believes advances in telecommunications technology are a key factor in the growth of the electric vehicle market.
"As the auto industry changes and the structure of consumption improves, telecommunications technology, the Internet and car manufacturers are integrating deeply," he said.
"Integration and innovation, which spans different sectors and industries, will be a key feature of the new energy car industry in the future."
Take a behind-the-scenes look at the Shanghai Motor Show in the media player above.