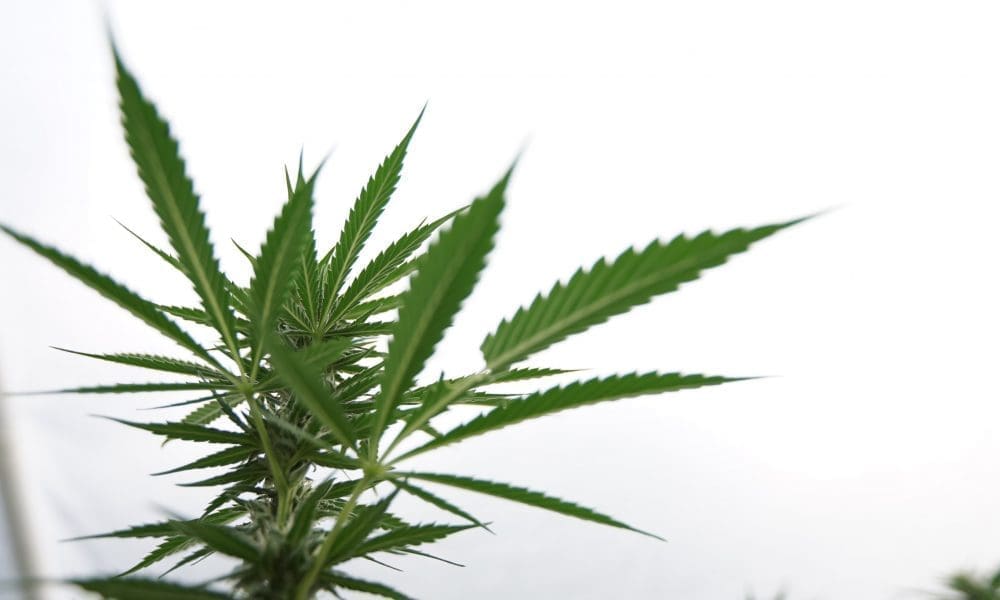 Researchers injected people with THC to test their motor skills
New study found "no significant impact" on ability to drive after smoking high-CBD marijuana and no effect on vital signs, even though all study participants were over the legal THC limit in their blood.
For the pilot study in Switzerland, 33 participants each received a joint containing 500 mg of tobacco and either 500 mg of CBD-rich marijuana (16.6 percent total CBD; 0.9 percent total THC) or 500 mg of a placebo containing a product called Knaster Hemp, a nicotine-free, cannabinoid-free herbal blend with a hemp flavor. The researchers then used several common DUI tests.
As the Swiss market for CBD products has exploded in recent years, the authors wanted to study the effectiveness of CBD-rich smoking cessation products and their impact on safe driving.
According to the three researchers from the Institute of Forensic Medicine at the University of Bern, "the objective of the present study was to inform the recommendations for warnings on tobacco substitutes containing marijuana rich in CBD and to provide information to drivers regarding the possible risks of consuming CBD-rich marijuana.
"To the best of our knowledge, this study is one of the first to investigate the potential impact of smoking high-CBD marijuana on road safety," they said.
The results showed no significant difference between the effects of smoking high-CBD marijuana and a placebo on reaction time, motor time, stressful behavior, or concentration performance.
"No significant impact on driving ability was found after smoking high CBD marijuana."
In order to confirm that the participants were above the legal limit for driving with THC in their system, blood samples were taken after smoking and after completing their tests to determine the cannabinoid concentrations of CBD, THC and THC metabolites.
The 19 men and 14 women in the study, aged 19 to 31, tossed a coin and, depending on the side of the coin, were given either a joint with high-CBD marijuana or a placebo. Participants were tested a second time between seven and 14 days later and "those who smoked a CBD joint on the first day of the test received a placebo joint and vice versa."
After statistical analysis, the following groups were distinguished: consumption of CBD versus placebo, women versus men and first trial versus second trial.
The Driver Psychological Assessment consisted of three different tests designed to measure and examine attitudes relating to road safety, and it was designed to aid in reliable decision making regarding an individual's ability to drive. It included a reaction test, a determination assessment to measure the ability to respond under complex stimulus conditions, and a Cognitrone test, where the participant compares a geometric figure with four other geometric figures.
The study found that there were no significant differences in reaction time or motor time between smoking high-CBD marijuana and a placebo. There was a difference in the reaction time of men and women after consuming CBD-rich and motor-time marijuana, regardless of whether the placebo or the CBD-rich marijuana was consumed. There was no difference between the first and second day of testing, which allowed the researchers to conclude that "learning effects" can be excluded.
"No effect on vital signs has been observed after smoking high CBD marijuana."
In the determination test, each participant was placed in an "overworked situation" with a high stimulation rate, so that they were no longer able to perform the required reactions. This made it possible to study the behavior of the participants under varying degrees of psychophysical stress.
The results showed "no significant difference in the comparison between consumption of CBD and placebo, between male and female participants, or between the first and second trial."
Analysis of the Cognitrone test, where the participant compared a geometric figure to four other geometric figures, also found no significant difference between smoking high-CBD marijuana and a placebo, nor any significant difference between men and women. women or between the first and second trials.
To further assess his fitness to drive, three common tests were administered for balance and coordination based on what is used by drug recognition experts. "These tests are regularly used in Switzerland by medical personnel trained on behalf of the police to determine neurological deficits after substance abuse and / or possible intoxication of people suspected of impaired driving," the study indicates.
First, the participant's balance and internal clock were tested by standing up with outstretched arms and closed eyes with instructions to open their eyes after believing 30 seconds had passed, while the examiner was recording the actual elapsed time. Although there was a statistically significant difference between the placebo group and the CBD group, the results for both groups were well within the normal range of 20 to 45 seconds and, whether the CBD or placebo joint was smoked, all study participants were able to maintain "a safe balance."
Then the commonly used finger-nose test was used and "of the 33 participants, 32 touched the tip of their nose with every action", whether the CBD or the placebo was smoked. But after consuming the CBD joint, "one participant missed the tip of his nose twice." More difficult for the test subjects was to follow the instructions to alternate arms, left-right-left-right-right-left, as this was performed incorrectly five times: three times for the CBD group and two times for participants who smoked the placebo joint.
Finally, in the walk and turn test, everyone walked without a break "and no participant missed heel to toe or jump, whether they smoked the CBD or the placebo joint." There were a few deviations, with 19 of the 66 tests taking the wrong number of steps, especially during the turn, but these errors were evenly distributed across the two groups: 10 times after one participant smoked the CBD joint and nine times after consuming the placebo joint.
Despite blood tests showing that all participants had THC blood levels above the legal limit, at the time the tests began, no significant difference in blood pressure, behavior, orientation, mood, etc. language and psychomotor skills were not observed in those tested. The researchers concluded that smoking high-CBD marijuana had no significant influence on vital signs.
"Although free THC concentrations reached levels thought to cause symptoms of deficiency in other studies in which THC-rich marijuana was smoked, no signs of deficiency were seen in the present study." , wrote the authors. "These results suggest that higher concentrations of CBD caused a negative allosteric effect in the endocannabinoid system, preventing the formation of such symptoms."
Although no symptoms of impairment were observed, these researchers nonetheless recommended that consumers refrain from driving for several hours after smoking high-CBD marijuana, because the legal limits of THC concentration. may be exceeded.
These findings are similar to previous studies on the impact of CBD on driving at the University of Sydney. They are also in line with the recent decision of the Michigan Impaired Driving Safety Commission, which concluded that there should not be a limit per se on the level of THC in the blood for determining faculty. Impaired Drivers and Instead "recommends the use of a roadside field sobriety test (s) to determine if a driver is impaired.
A study published in 2019 also concluded that those who lead to the legal THC limit, which is typically between two and five nanograms of THC per milliliter of blood, were not statistically more likely to be involved in an accident than people who haven't. used marijuana.
Separately, the Congressional Research Service in 2019 determined that while "marijuana use can affect a person's response times and motor performance … studies on the impact of marijuana use on a person's risk. driver of being involved in an accident have produced conflicting results, with some studies finding little or no increased risk of an accident due to the use of marijuana.
Federal scientists say U.S. marijuana regulations are onerous, hamper urgent research