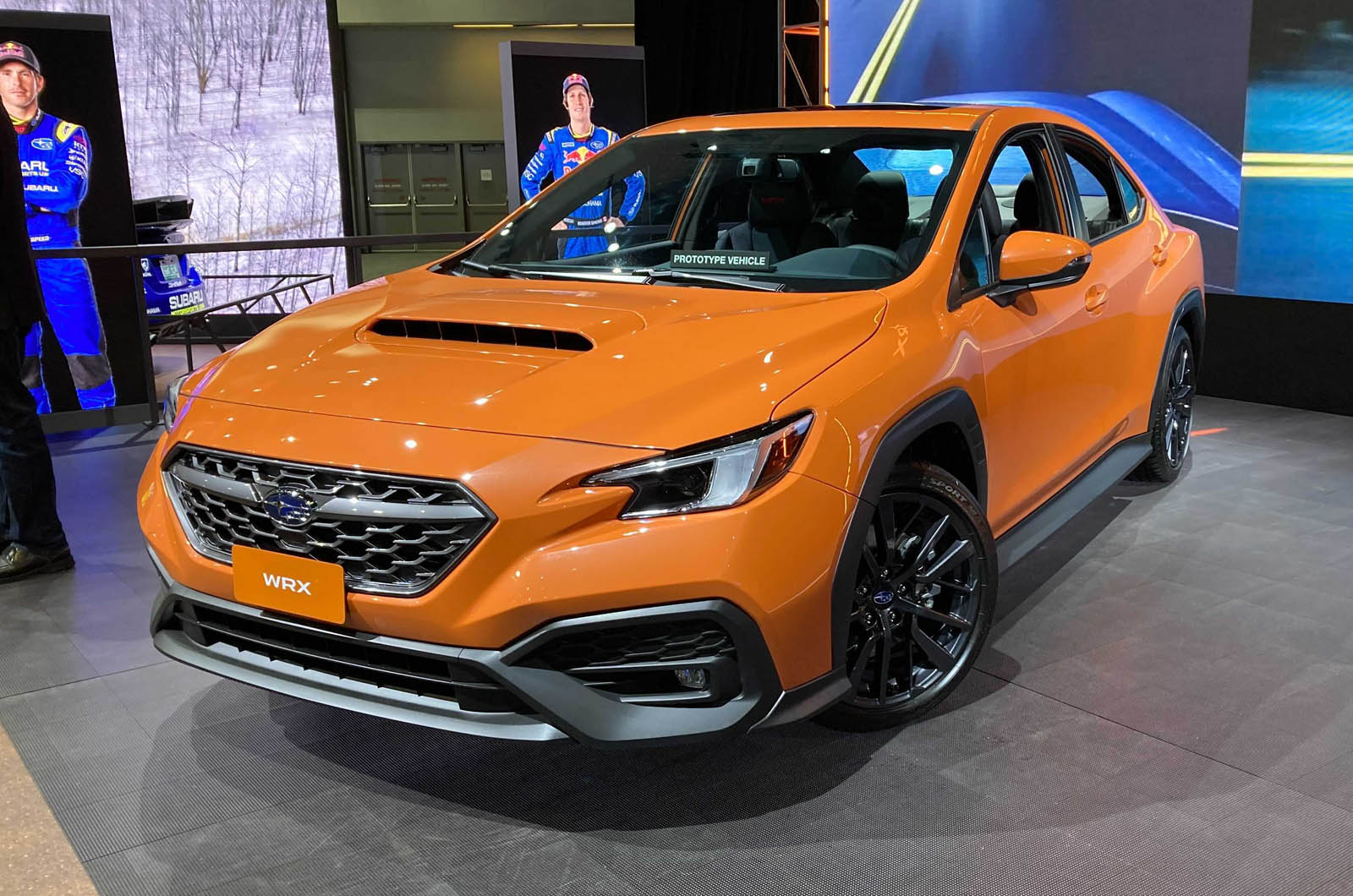 New 2022 Subaru WRX lands at LA Auto Show
With revised front suspension, faster steering and ventilated disc brakes all around, the WRX is said to offer "the highest levels of dynamic performance and ride comfort in its history."
The newcomer's design is typically inspired by the WRX's historic association with top-level rallying. A large hood scoop dominates the front and large black accents adorn the wheel arches and side skirts in a nod to its off-road potential. The rear spoiler is more subtly integrated than on previous models bearing the WRX badge, but any top-of-the-line WRX STI variant will be distinguished by a traditionally extravagant styling package with aero influence.
Subaru also highlights several "functional" styling cues as factors in improving the dynamic performance of the WRX. New air outlets behind the front wheels, for example, reduce lift to the front tires and improve stability, while similar outlets at the rear help prevent air from getting trapped behind the rear bumper. Even the engine's wheel arch has a special "aerodynamic texture" that reduces air resistance to increase downforce in the front.
The WRX's reinvention is perhaps most evident inside, where a far-reaching redesign aims to align the sports sedan with more upscale rivals. It's still driver-focused, with a flat-bottomed multifunction steering wheel and a handful of red stitching and carbon fiber accents, but now it features Subaru's latest Starlink infotainment platform, controlled via a 11.6 inch HD touchscreen with built-in Apple CarPlay and Android Auto.