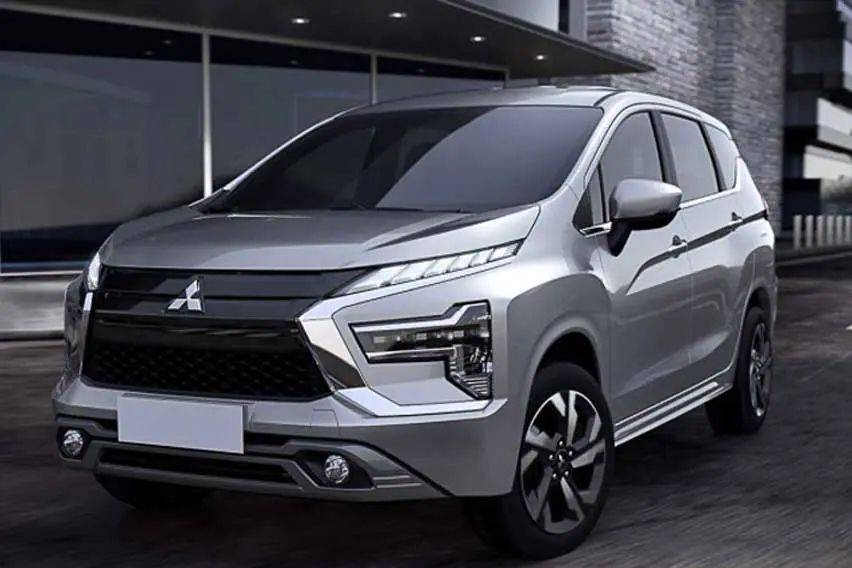 Mitsubishi Xpander facelift is coming to the 2022 Bangkok Motor Show
KUALA LUMPUR: As reported in January, the New Mitsubishi Xpander facelift launched in Thailand is scheduled for March. Proving that the reports are true is Mitsubishiannounces the SUV's debut in the Land of Smiles at the 2022 Bangkok Motor Show, which kicks off tomorrow and will unbox various new car models until April 3, 2022.
KEY POINTS TO REMEMBER
When will Mitsubishi launch the new Xpander in Thailand?
Mitsubishi will debut the new Xpander facelift in the Land of Smiles at the 2022 Bangkok Motor Show, which kicks off tomorrow.
When will the 2022 Mitsubishi Xpander facelift arrive in Malaysia?
While there's still no official confirmation of the Xpander facelift launching in Malaysia, we expect the refreshed seven-seater MPV to make its way to local shores soon after hitting the Thai market.
Introduced last year in Indonesia, the brand new xpander features significant design changes, improved functionality, and some significant tweaks under the skin. The latter includes a revised suspension system offering better comfort with new high-performance shock absorbers at both ends.
Under the hood, the proven 1.5-liter inline-four petrol gets a new external exhaust gas recirculation system for better mileage. However, the power and torque figures remain the same at 105PS at 6000rpm and 141Nm at 4000rpm. Also new to the facelifted version is a continuously variable transmission that replaced the four-speed automatic unit.
In terms of design, the new Xpander 2022 sports a Dynamic Shield front profile with a restyled grille and new LED headlights integrated into a T-shaped housing. The fog lights benefit from body-color trim surrounds and are now better integrated on the lower deck.
Just like the front, Mitsubishi has also revamped the rear fascia of the SUV with a new bumper, a new trunk lid as well as new LED taillights. New 17-inch two-tone machined alloy wheels complete the refreshed front and rear looks. Apart from the design tweaks, the dimensions of the Mitsubishi Xpander have also been slightly changed.
Inside, the new Thai-spec Xpander is expected to get a new touchscreen, single-zone automatic climate control system, new steering wheel, electronic parking brake with automatic brake hold function and rear USB charging port. .
Launch of Mitsubishi Xpander in Malaysia?
Although there is still no official confirmation on this, we expect the refreshed seven-seater minivan to make its way to Malaysia soon after hitting the Thai market.
Read also : Next-gen Mitsubishi ASX teased, will arrive in 2023