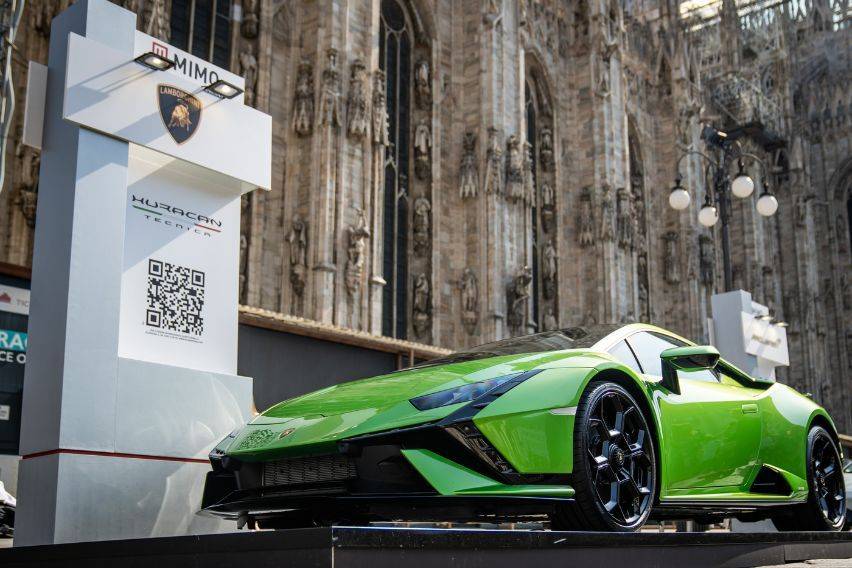 Lamborghini Huracán Tecnica previewed at the Milano Monza Motor Show
MANILA: Automobili Lamborghini participates in the Milano Monza Motor Show, with an exclusive display of its Huracán Tecnica. The latest member of the V10 range, announced in April and unveiled at the New York International Auto Show, will be on display in Milan's Piazza Duomo until Sunday June 19.
KEY POINTS TO REMEMBER
What powers the Lamborghini Huracán Tecnica?
It is powered by a Huracan STO motor, which can produce 565 Nm of torque at a maximum of 6,500 rpm.
When is the Milano Monza Motor Show?
The Milano Monza Motor Show runs from June 16-19.
Mitja Borkert, head of design at Automobili Lamborghini, was on board the Huracán Tecnica during the first parade of the most remarkable models of the show.
"Our latest creation has a sophisticated, totally re-engineered design that reflects its well-defined triple personality from every angle: a road-legal super sports car offering an iconic and appealing everyday lifestyle choice, yet technically and dynamically equipped every element is infused with the energy of aerodynamic efficiency and lightweight engineering, combined with an unmistakable elegance that makes the Tecnica a star of the Huracán lineup.And as always, customers have the most wide range of personalization possible, both interior and exterior, through our Ad Personam program," said Borkert.
Tecnica, as its name suggests, represents the V10 family's significant advancements in technical efficiency, and the innovation is evident in both the exterior and interior design. The sleek contours hint at the aerodynamic improvements made for a whole new level of performance, stability and ease of use, especially on the track. The motor is a Huracan STO, which can produce 565Nm of torque at a maximum of 6,500rpm, resulting in a zero to 100km/h time of 3.2 seconds.
Also on display in Via Dei Mercanti is a Huracán EVO Spyder with a unique livery, a 1:1 scale Lamborghini version in the style of the iconic Hot Wheels toy car. The Hot Wheels livery is a project of Lamborghini's Centro Stile and has a three-coat Verde Alceo green with the signature flame design on the side of the car.
Additionally, versions of the Urus, Aventador SVJ, Huracán STO and EVO RWD Spyder will join the Parade of Journalists on Saturday June 18 at the Monza circuit.
Other activities organized by Lamborghini Milan and Lamborghini Bergamo dealers will take place in parallel between Saturday and Sunday. This includes participation in the Monza circuit stage of the Mille Miglia rally as well as a Bull Run in which around 20 brand customers will demonstrate their skills around the race track. A Huracán Super Trofeo EVO2 will be on display in the paddock, and there will be plenty of other track activity involving Sant'Agata Bolognese vehicles.
Automobili Lamborghini Pictures
Read also: Tecnomar for Lamborghini 63 wins the International Yacht & Aviation Awards