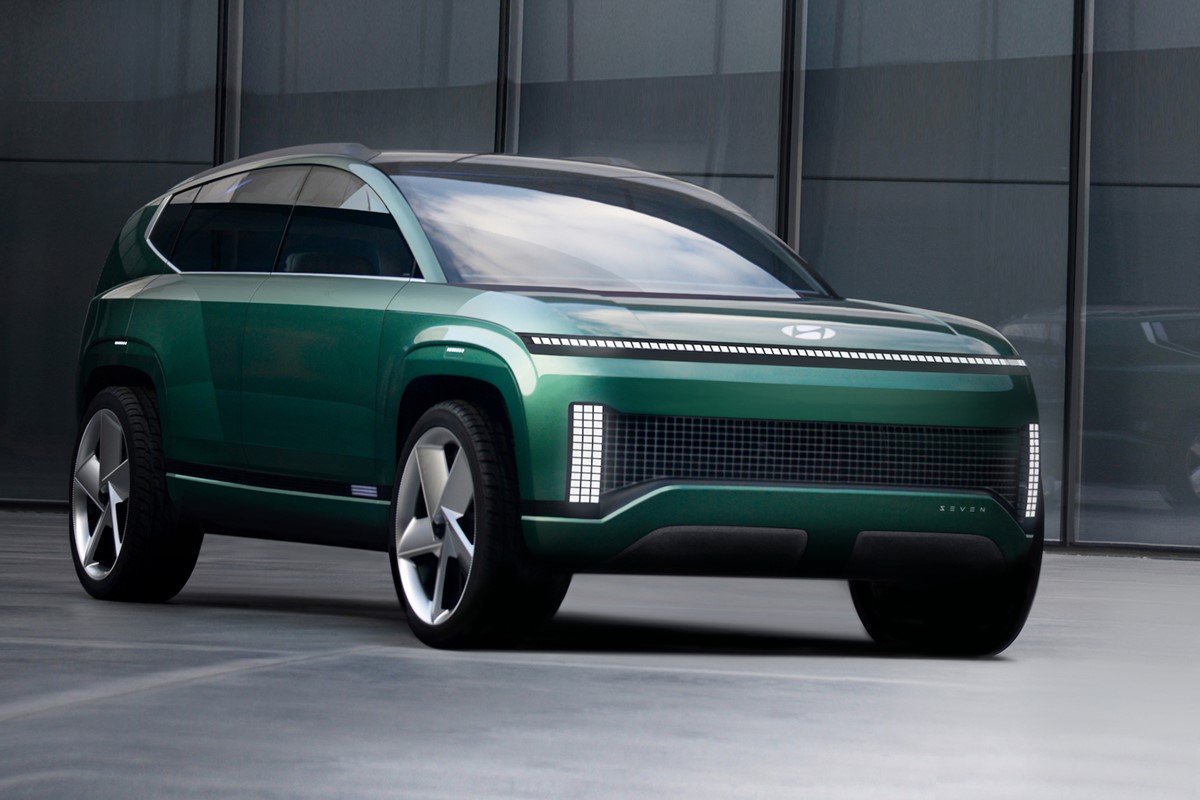 Hyundai Unveils Seven Electric SUV Concept at LA Auto Show
Hyundai has unveiled a new electric SUV concept car that heralds an upcoming EV in the brand's lineup.
Simply known as 'Seven', the striking concept is described as a 'category flex' and follows on from the 45 Concept (which became the IONIQ 5) and Prophecy, which would transform into the IONIQ 5 sedan. battery powered.
The Seven is based on the Hyundai Group's dedicated E-GMP electric car platform and features the flexibility and space that these foundations can offer. Offering a long wheelbase and a flat floor, the South Korean firm says it "enables a whole new class of vehicles".
It has a particularly striking design, with a wide grille and pixel LED lights on the front and rear, giving it a particularly modern look. The design also incorporates special air flaps that help improve the aerodynamics of the model, while the rear opening doors provide a particularly luxurious feel.
Inside, Hyundai has prioritized space, with its expansive 3.2m-long wheelbase freeing up a huge amount of space. The interior also offers three rows of seating, with the concept model featuring lounge-style chairs that can swivel like those you might find in an upscale living room. This is underscored by on-board features like built-in mini-fridges and a shoe shine.
Hyundai has also prioritized the durability and health of the occupants, with various environmentally friendly elements and an interior capable of being sterilized. Even the paint is made from organic products, while the cabin is made from materials like bamboo, copper and resin. The specially treated fabrics are also said to "ensure it stays clean at all times."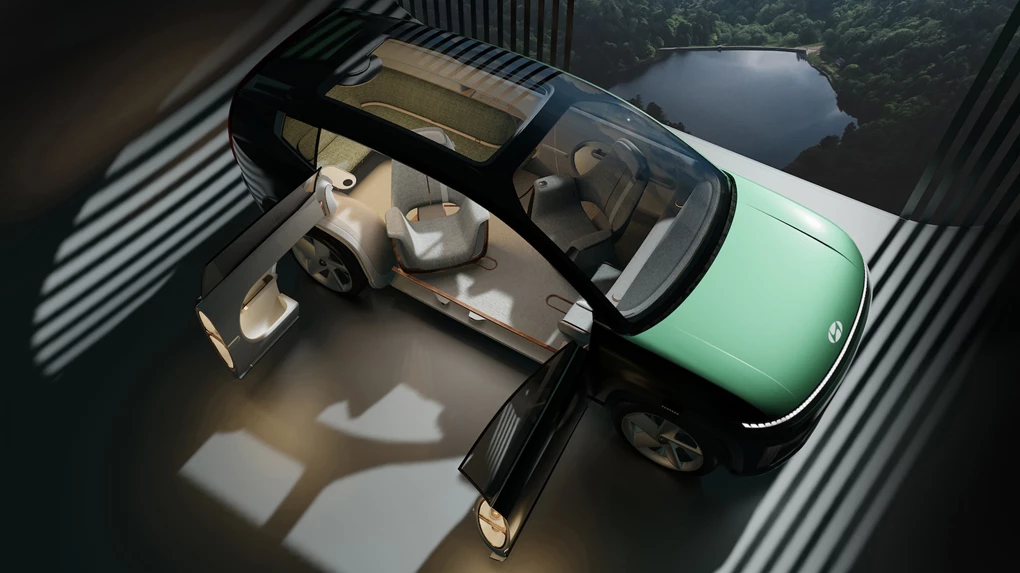 Full technical details have not been announced, but Hyundai is aiming for a range of "over 300 miles," while still being able to charge 10-80 percent in just 20 minutes thanks to an impressive 350 kW quick-charge capability.
Expect a production version of the Seven in 2023.
Learn About A New Hyundai