Harley-Davidson breaks Malaysia's record books at latest motor show
The historic record was set as 902 drivers came together at the 2022 Velocity Motor Show in a united demonstration to achieve the feat.
Subscribe to our Telegram channel for instant updates!
Harley-Davidson announced today that it has set a new record in the Malaysian Book of Records for the most Harley-Davidson motorcycles collected. On March 6, 902 bikers from various parts of Malaysia gathered at the Bukit Jalil Outdoor Carpark stadium with their Harley motorcycles as one of the highlights of the Velocity Motor Show.
This surpasses the previous record from 2010, when a total of 178 bikes were collected. The strong turnout is a testament to the tight-knit community of Harley-Davidson owners and the growing interest in Harley-Davidson in Malaysia. The record is registered under the name of "Didi Resources" who made this achievement possible by bringing together Harley-Davidson riders.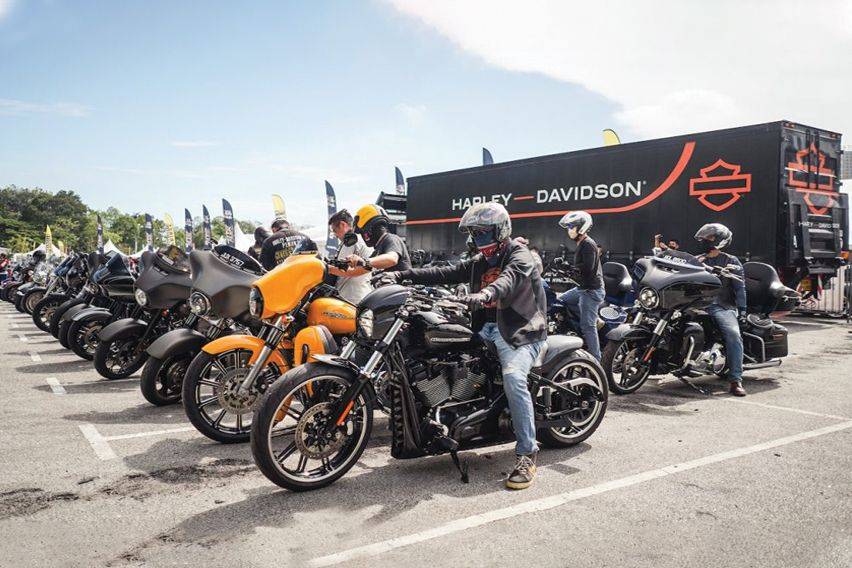 Following the record breaking event, Harley-Davidson riders received a limited edition celebratory patch to recognize their efforts in collectively achieving this feat. This historic moment capped off an action-packed weekend with the finest cars and bikes on display at the Velocity Motor Show from March 4-6, and the first #BikeTown, featuring Harley-Davidson as title sponsor.
Malaysian Harley-Davidson dealerships also held the "Test the Metal" roadshow, aimed at making the brand more accessible to motorcycle enthusiasts and bringing selected new Harley-Davidson models, including the Pan America and Sportster S, closer to guests.
Guests had the chance to test Harley-Davidson motorcycles and learn about the new Revolution Max engine.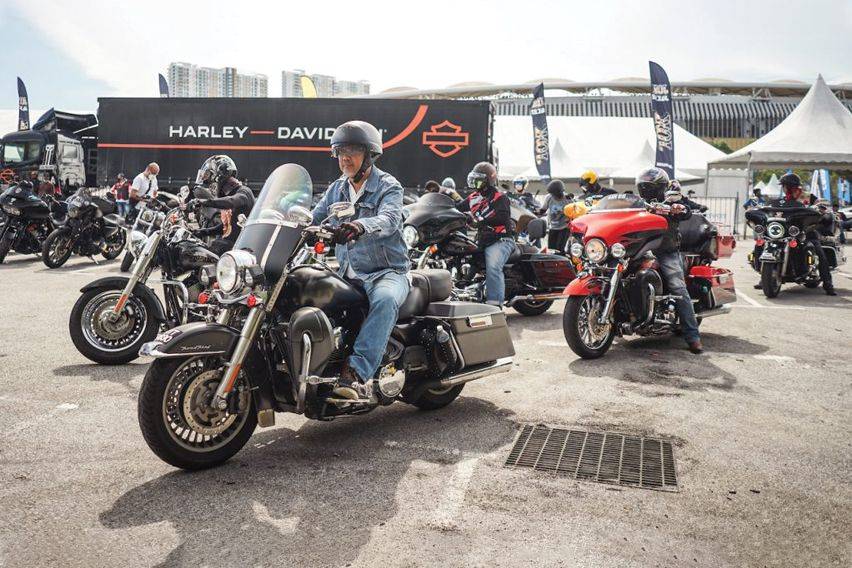 "We have our passionate HOG community to thank for achieving this unique record. Every individual who came forward played a key role in the success of this operation. Our riders remain at the forefront of what we do, and we will strive to deliver unique experiences that riders can resonate with.
Great job by our Harley-Davidson dealers in Malaysia to make this possible, as well as the event organisers. said Sajeev Rajasekharan, Managing Director, Emerging Markets Asia and India at Harley-Davidson.
"We are proud to be able to set a new Malaysian record book together with Harley-Davidson Asia Pacific, our valued dealer partners and most importantly our Harley-Davidson brothers and sisters in Malaysia, for the biggest Harley-Davidson gathering, together with the Velocity Motor show. It's great to see riders back on the roads and for such events," said Rewi Hamid Bugo, President of DIDI Group.