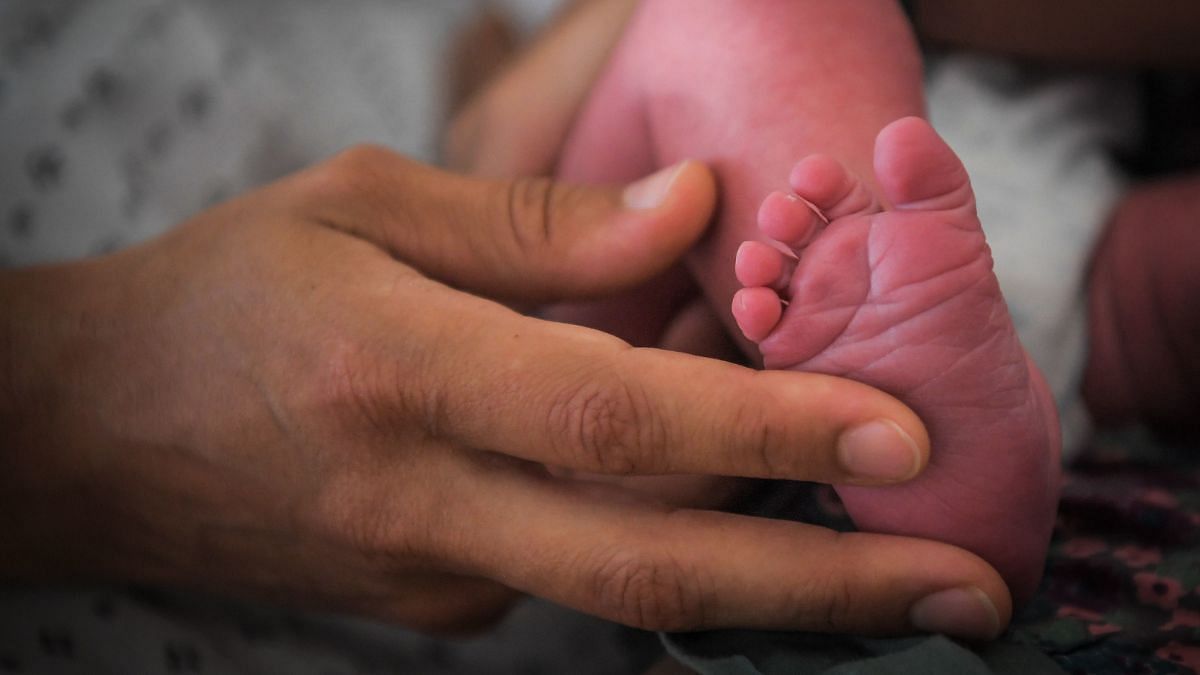 Covid in pregnancy doubles risk of speech and motor delays in babies, study finds
Boston: Babies whose mothers caught Covid-19 during pregnancy had almost double the risk of being diagnosed with speech or motor delay before their first birthday, according to a study of medical records.
While the risk of developmental delays was low overall, it rose to around 6% in babies who were exposed to Covid in the womb, while the risk in unexposed infants was around 3%, according to the results published Thursday in the journal JAMA Network Open. The delays were seen in behaviors such as turning around, reaching for objects or babbling – basic milestones of infancy.
Covid has already been shown to affect a wide variety of body systems and organs, including the lungs, heart and nerves. Studying the electronic health records of more than 7,000 obstetrical patients in Massachusetts hospitals, including those of 222 pregnant patients with Covid, as well as those of their children, is another indication of the potential long-term impact end of the pandemic.
"It's going to be important to watch this cohort grow, to see what these kids will look like in 18 months and two years," said lead author Roy Perlis, director of the Center for Quantitative Health at Massachusetts General Hospital in Boston.
For now, he said, "If our study encourages more pregnant mothers to get vaccinated, or more people planning to become pregnant to go get vaccinated, that would be fantastic."
The study took into account race, age and other factors that could explain the different rates of developmental delays. Much more research is needed to determine the risk Covid poses to fetal brain development and how best to minimize it, according to an accompanying commentary in the journal.
The study could not assess the impact of vaccination because it looked at records of pregnancies between March and September 2020, before Covid vaccines became available. Most Covid patients had mild cases, Perlis said, so the impact of disease severity also could not be measured.
The study found that catching Covid in the third trimester – which is particularly critical for brain development – ​​appeared to add more risk than in early pregnancy.
The findings match previous studies linking various infections during pregnancy to an increased risk of autism, schizophrenia and other brain conditions in offspring, as well as recent research showing that Covid affects brain cells. –Bloomberg
---
Read also : Covid lab leak theory needs more research to investigate possibility, WHO advisers say
---