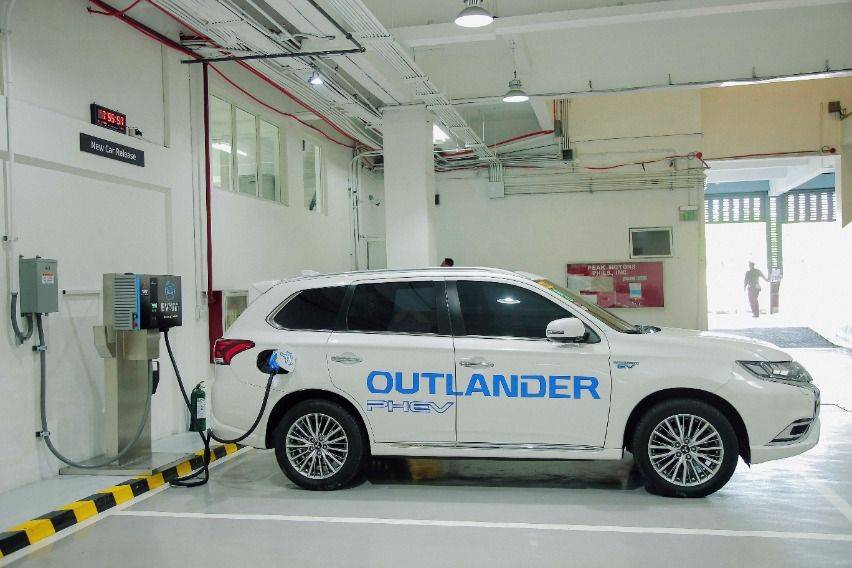 CAMPI will showcase electric vehicles at the LTO Motor Show
MANILA: The Chamber of Automotive Manufacturers of the Philippines, Inc. (CAMPI) will showcase a range of electric vehicle (EV) technologies at the Land Transportation Office (LTO) Auto Show from today to May 27.
KEY POINTS TO REMEMBER
Which CAMPI member manufacturers will join the LTO Motor Show?
CAMPI member companies that will attend the auto show include Foton, Isuzu, Mazda, Mitsubishi, Nissan, Suzuki and Toyota.
What is CAMPI's objective in carrying out an information campaign on EVs?
CAMPI said it aims to raise awareness of the benefits, safety and use of electric vehicles.
The LTO car show returns two years after the pandemic hit the country and is themed "We Drive Your Future".
Launched in 2018, the auto show brings together industry partners and other LTO stakeholders to promote emissions compliance, vehicle safety and roadworthiness testing, among others. This year
The theme also aims to promote low-carbon mobility through the adoption of electric vehicles.
The LTO car show will be a convergence of original equipment manufacturers (OEMs) of EV technologies. Hybrid Electric Vehicles (HEV), Plug-in Hybrid Electric Vehicles (PHEV) and Battery Electric Vehicles (BEV) are present at the show, as well as Internal Combustion Engine Vehicles (ICE) through LTO's industry partner CAMPI .
"We have long advocated with LTO on vehicle safety and environmental performance. We will now intensify our electric vehicle advocacy and information campaign given the effectiveness of Republic Act No. 11697 or the Electric Vehicle Industry Development Act (EVIDA) of 15 May 2022. The LTO Motor Show provides a good platform for this," said CAMPI President. said Rommel Gutierrez.
CAMPI's model range includes five EV models and five ICE models.
CAMPI will also conduct an information campaign on OEM EV technologies at the LTO Motor Show.
"We would like to disseminate objective information that is really useful to customers. Those who can improve the understanding of electric vehicle technologies and increase the preference for electric vehicles," Gutierrez said.
said.
"The penetration rate of electric vehicles remains low. LTO data shows that only 1,020 units of four-wheel electric vehicles were registered between 2010 and 2020, observed CAMPI in a press release, and he believes that information campaigns must be carried out to improve adoption.
CAMPI expressed support for the Department of Trade and Industry's proposal to suspend MFN tariffs on electric vehicles, saying the DTI initiative is complementary to EVIDA.
CAMPI member companies that will participate in the motor show include Foton Motor Philippines, Inc., Isuzu Philippines Corp., Bermaz Auto Philippines, Inc. (Mazda), Mitsubishi Motors Philippines Corp., Nissan Philippines, Inc., Suzuki Philippines , Inc. and Toyota Motor Philippines Corp.
Photos of Mitsubishi Motors Philippines Corp., Toyota Motor Philippines
Read also: CAMPI, TMA: car sales increase by 41% in April