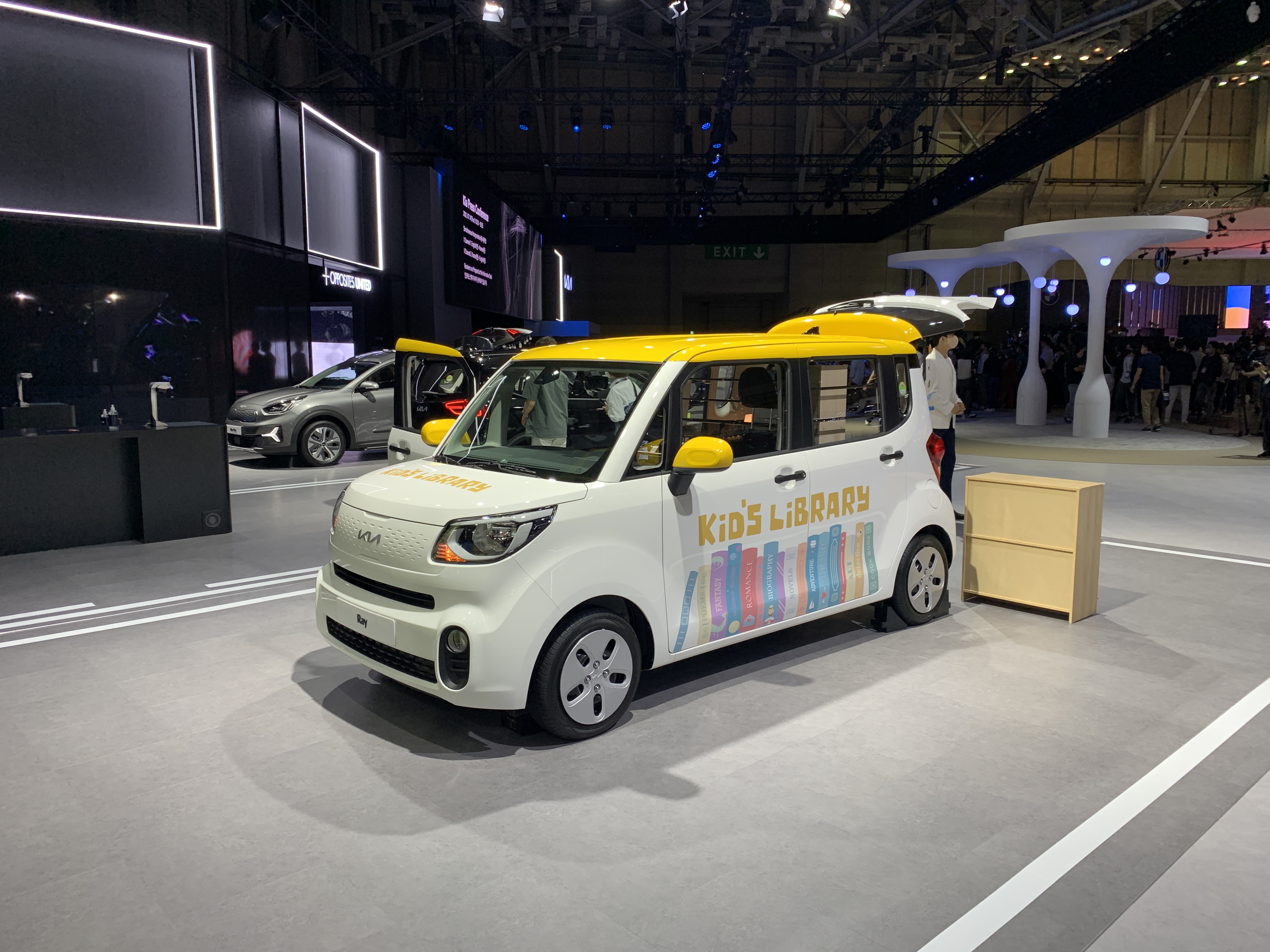 Busan Motor Show 2022: Korean Geneva Highlights
Before visiting the Genesis and Kia stands, let's take a look at Off-road Motors. In major cities at least, South Korean roads are pretty smooth, but Koreans are crazy about a raised off-roader. Jeep Wranglers are, if not quite common, a fairly regular sight and most of them are modified in some way.
Many of them have lift kits, aftermarket wheels and body kits. It's a pretty unusual sight amid a sea of ​​gray Hyundais and Kias. Jeeps are the most common, but the stand also featured a Ssangyong Musso with a matching tent trailer and a new Ford Bronco.
Genesis
Genesis is a relative newcomer to the European market, but the Genesis brand has been available – and popular – in its home market for some time. Although it didn't debut at the show, its stand featured a few models that we don't (yet) get in Europe. The G80 and GV70 Electrified are coming later, but there are no plans to offer the G90 limo.
It's unlikely to match the sales of the Mercedes S-Class, BMW 7 Series and Audi A8 in this fairly conservative segment, but we're a fan of its styling. Having been ferried to and from the airport in one we can attest that it's pleasantly finished inside and a rather serene experience, although it doesn't quite have the whizz-bang gimmicks of the later Germans, and the ride could do with a little more fine-tuning.
A Kia Sunbeam
Kia held a big, big press conference about its environmental commitments and brought in Kia's design chief Karim Habib to talk about the new Seltos (an under-Sportage SUV we won't get) and the EV9 concept 2021. Frankly, we were more interested in this Kia Ray mobile bookcase. The Ray is Kia's more sensible sibling to the Hyundai Casper.
This one is an EV, but you can get it with the same 1.0-litre three- and four-speed automatic and most of them have sliding rear doors rather than the conventional ones on this car. We would still have a Casper, but we wouldn't say the Ray either. Not even for this terrible placement of apostrophes.