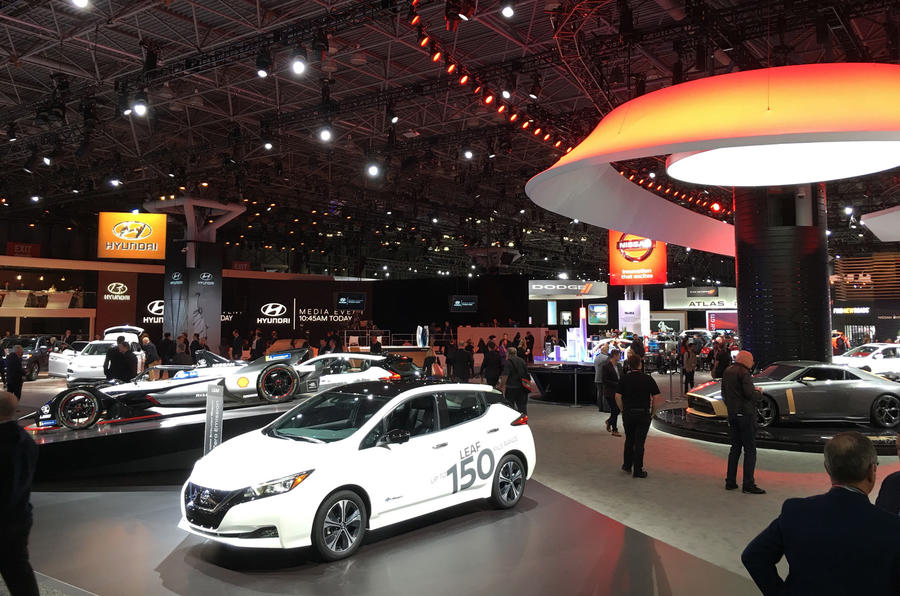 2022 New York Auto Show Report
Kia's largest model, the 2023 Telluride was fully unveiled in New York, making its first public appearance. The three-row SUV is unlikely to make it to the UK, but the new model will feature new inside-out design cues.
Updated technology and convenience kit are expected, including a new central infotainment screen. The Telluride will also retain all-wheel drive and its seating configuration, which offers enough space for eight passengers. An expanded specification range will also add to the versatility of the model.
Mercedes-Benz EQS SUV
The all-electric Mercedes-Benz EQS SUV will be the next model based on the company's bespoke EV architecture. Available with up to seven seats, the EQS SUV will lead the company's next wave of electric vehicles for the UK.
The EQS SUV is expected to offer a 108 kWh lithium-ion battery mated to two motors, together developing up to 516 hp and 630 lb-ft of torque in the most powerful of the standard four-wheel-drive models planned.
Mercedes-Benz unveiled the interior of its EQS SUV earlier this month, but we've yet to see the final design of the model's exterior. As in the EQS limo, the company's 56-inch MBUX hyperscreen is the focal point of the sleek interior. Could he make an appearance on the living room floor?