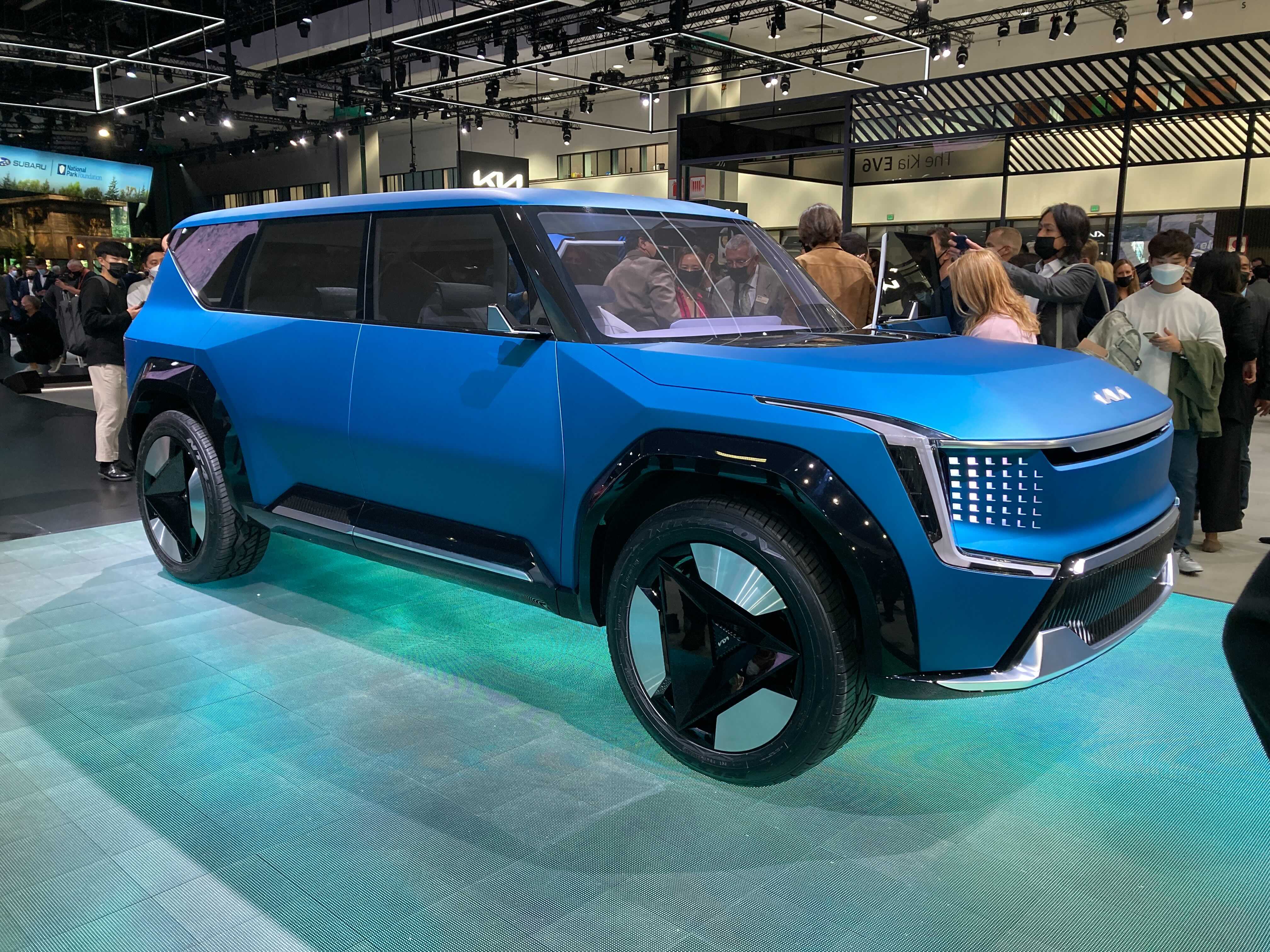 2021 Los Angeles Auto Show: Full Report and Gallery
California, which has some of the toughest air quality emission standards in the world and (until recently) Tesla, has long been at the forefront of electric cars. But no one ever really seemed to tell the Los Angeles Auto Show, usually the launch location for the biggest SUVs with the biggest engines.
It may have been the two-year hiatus from the pandemic that brought about a much stronger change in tone at the auto show here in 2021, but it felt like a very different LA show than those we usually encounter. . A calmer one, naturally, with global travel still tricky and the semiconductor (chip) crisis squeezing budgets, but overall much more gradual.
The cars remained large and SUV-shaped, but the method of propulsion changed, and the innovation and stories behind the cars were as compelling as they ever were.
Chief among them were the Hyundai Seven and Kia EV9 concepts, two large electric SUVs that foreshadow future production models and both concepts full of originality, especially with their interiors. And we haven't seen such a fabulously innovative and different car angle in a long time as looking squarely at the rear of the Hyundai Seven.
Originality is a word that sticks to the Fisker Ocean. This latest release from Fisker is the second time former Aston Martin designer Henrik Fisker has attempted to start an automotive business. It looks different now than the Karma a decade ago, as the Ocean is planted right in the heart of the emerging key battleground of electric cars from the premium compact SUV.
The Ocean looks great, has impressive tech credentials, is priced right and has one key point of difference, with its claim to be the world's most sustainable vehicle by being packaged with recycled materials. Much of Ocean feels on the money and in tune with the times.
This trio of stars was ably bolstered by the Toyota bZ4X, a word soup of a name, but hugely significant as Toyota's first dedicated electric car. It doesn't quite have the visual character of other recent Toyotas like the C-HR, but such a car from the world's biggest automaker demands attention.
The Toyota-Subaru bond is also in play here, with the bZ4X sibling, the Subaru Solterra, unveiled at a curious press conference that boasted of Subaru's charity during the pandemic giving more aid to organizations. charity as if he had just completed a reliability investigation. It was all a bit muted, though the work itself had been commendable.
It may have been built in the Midlands, but the Range Rover's adopted home is California and the swanky suburbs of Los Angeles, so it was an ideal location for the fifth-generation model to debut on the World Scene. This is a car where pictures don't do justice to the quality of the execution, so seeing the fantastic design in the metal was a real highlight of the show. And that was the only big start to getting that V8 engine…