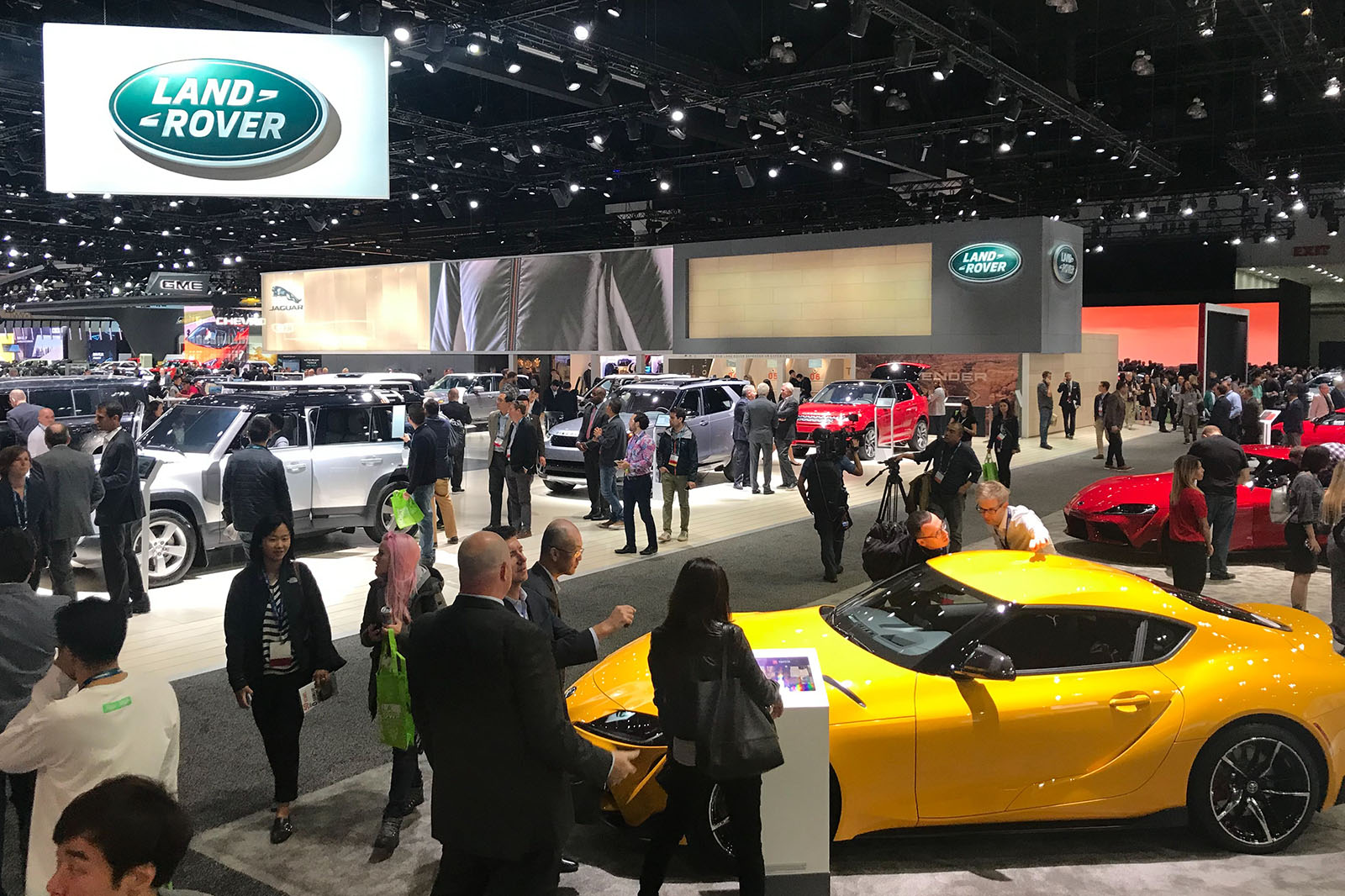 2019 LA Auto Show: Full Report & Photos
This also explains the strange avenues taken by some manufacturers to clean the car and maintain its appeal. Who would have thought that there would one day be a five-door Mustang SUV that developed up to 459 electric horsepower, or that BMW would have hired a few musicians to design soundtracks for its electric vehicles, or that it would harvest methane from a American dairy farm to generate electricity? VW, meanwhile, will be planting 1,000 trees to make up for the 1,000 miles its Atlas Cross Sport R will cover in the Baja 1000 off-road race and Subaru, which had turned its stand into a virtual slice of the US National Park, is reportedly in the process of shrinking. plant no less than half a million trees to rebuild America's forests destroyed by fire.
Even the unchanging changes. There is a new Mustang Shelby GT 500, but now there is a Mustang EV. There's a new Corvette, the legendary sports car's first appearance in America, but its engine is behind the driver rather than in front. On the other hand, some things really don't change. Dodge celebrated 50 years of Challenger with a very limited edition of 490 multicolored cars, FCA's policy of starving most of its brands of genuinely new products, underscored by the dismal 300C sedan at the back of a fleet of Chrysler carpet made up of aging minivans and a modest Fiat stand deprived of its single pillar 500, now removed.
Still, this show was upbeat, as auto shows almost invariably are.
Live Blog
Thursday, November 21, 10:00 a.m. GMT
Latest updates to the show's feed. "Big show for Hyundai," says editor Tisshaw. "Not only is he showcasing his new design language with the Vision T SUV concept, but also his plans for his first mid-engined car with the RM19 prototype. Think about it for a second: a mid-engined Hyundai. remarkable progress for the company in such a short time. "
The sun is always shining in LA, right? Not today: Heavy rains and thunderstorms rock the convention center, and every executive giving a speech made much the same weather gag at the start of their presentations.